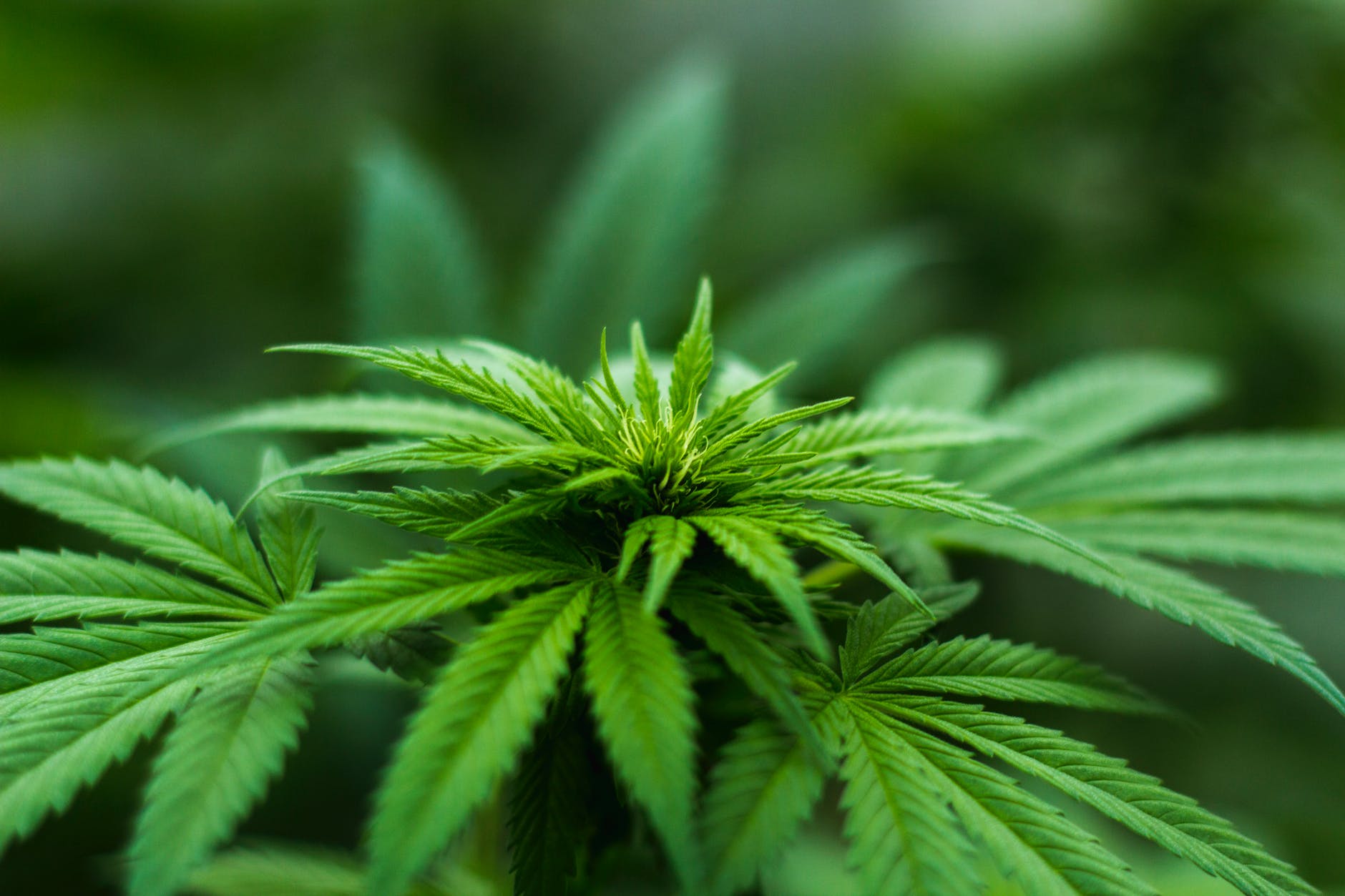 About THC-A:
THC-A occurs when cannabigerol (CBG) is converted to THC-A, before being decarboxylated to THC in the trichome of the Cannabis flower. THC-A is a non-psychoactive, acidic precursor of THC which alleviates: anxiety, depression, anorexia, pain, IBS/Crohn's, spasticity, seizure (neuromuscular), nausea, and much more without the psychoactivity of THC. Studies have even shown tumor suppression of some cancers with THC-A administration. In fact, recent studies have shown that THC-A is far superior to CBD and THC for nausea and the cessation of vomiting. Although THC and THC-A with CBD are always recommended for any serious cancer cannabinoid therapy, some cancers may be responsive to concentrated THC-A medicines as well.
Scientific studies show..
THC-A does not have any known psychoactive effects on humans but it has anti inflammatory, neuroprotective, antiemetic (anti-vomiting) and anti-prostate cancer effects. It inhibits COX enzymes that are involved in inflammation in human colon cell cultures. THC-A has also been shown to decrease oxidative stress, caused by impaired mitochondria, a major mechanism in neural degeneration in mouse brain cell cultures. At our collective, we have tested our products vigorously and have seen a lot of promise for THC-A. In prostate and lymphatic cancer patients, we have seen real progress with THC-A-enriched therapies. We believe this is through complicated interactions with, not only cannabinoid receptors (such as CB1, CB2, GPR55, etc.) but the TRP family of calcium channels, due to the targeted effects we see and the types of clinical ailments we are able to alleviate.
The Experience
Taking THC-A makes you feel energized, motivated and calm at the same time while relieving pain, and anxiety and increasing appetite. THC-A is a great molecule for nausea as stated and pain, especially chronic pain. You really feel like a new person, thus many people take it int he morning. Personally, I take it in the morning for insomnia, because it helps me sleep much later in the evening and is very subtle and soothing- rather than taking a sleeping pill at night. Instead, I have energy, zest, and focus all day long and just as easily calm by night time and get into slumber. That is the other great thing – focus! THC-A is terrific for people with ADH/D because it helps to focus the mind on the tasks at hand. THC-A has been a miracle for so many patients including myself, it's truly amazing. If you are one of those people who do not like the high of THC, THC-A actually mitigates that anxiety, in case you need high THC therapy, and were unable to tolerate the "high", THC-A can alleviate that issue. Side note: I have also received word from some more adventurous souls, that THC-A (at least our Purified Trichome Extract (THC-A) is really good at relaxing people, physically when having a "bad trip" when using psychedelic substances.
Legality in the United States
THC-A is not scheduled by the United Nations' Convention on Psychotropic Substances. THC-A is not scheduled at the federal level in the United States and is therefore legal to possess, buy, and sell. It is possible that THC-A could legally be considered an analog (of THC) although that is somewhat unlikely since it does not provide a high and THC does. If it were legally considered an analog, sales or possession with intent for human consumption could be prosecuted under the Federal Analogue Act. We actually inquired with FDA officials about the proposed legality of our product and were surprised and relieved that THC-A seems to outright be OK nationally, so long as it doesn't get anyone "high".
Resources and References
Baker PB, Taylor BJ, Gough TA. (Jun 1981), "The tetrahydrocannabinol and tetrahydrocannabinolic acid content of cannabis products", Journal of Pharmacy and Pharmacology 33 (6): 369–72, doi:10.1111/j.2042-7158.1981.tb13806.x, PMID 6115009
Sirikantaramas S, Morimoto S, Shoyama Y, Ishikawa Y, Wada Y, Shoyama Y, Taura F. (2004-09-17), "The gene controlling marijuana psychoactivity: molecular cloning and heterologous expression of Delta1-tetrahydrocannabinolic acid synthase from Cannabis sativa L.", Journal of Biological Chemistry 279 (38): 39767–74, doi:10.1074/jbc.M403693200, PMID 15190053
Moore C, Rana S, Coulter C. (2007-06-01), "Simultaneous identification of 2-carboxy-tetrahydrocannabinol, tetrahydrocannabinol, cannabinol and cannabidiol in oral fluid", J Chromatogr B Analyt Technol Biomed Life Sci. 852 (1-2): 459–64, doi:10.1016/j.jchromb.2007.02.016, PMID 17321807
Taura F. (Jun 2009), "Studies on tetrahydrocannabinolic acid synthase that produces the acidic precursor of tetrahydrocannabinol, the pharmacologically active cannabinoid in marijuana", Drug Discoveries and Therapeutics 3 (3): 83–7, PMID 22495534
Dussy FE, Hamberg C, Luginbühl M, Schwerzmann T, Briellmann TA. (2005-04-20), "Isolation of Delta9-THCA-A from hemp and analytical aspects concerning the determination of Delta9-THC in cannabis products", Forensic Science International 149 (1): 3–10, doi:10.1016/j.forsciint.2004.05.015, PMID 15734104
Starks, Michael (1990). Marijuana Chemistry: Genetics, Processing, Potency. Ronin Publishing. ISBN 978-0-9141-7139-3.
Ruhaak LR, Felth J, Karlsson PC, Rafter JJ, Verpoorte R, Bohlin L. (2011), "Evaluation of the cyclooxygenase inhibiting effects of six major cannabinoids isolated from Cannabis sativa", Biological and Pharmaceutical Bulletin 34 (5): 774–8, doi:10.1248/bpb.34.774, PMID 21532172
Moldzio R, Pacher T, Krewenka C, Kranner B, Novak J, Duvigneau JC, Rausch WD. (2012-05-07), "Effects of cannabinoids Δ(9)-tetrahydrocannabinol, Δ(9)-tetrahydrocannabinolic acid and cannabidiol in MPP(+) affected murine mesencephalic cultures", Phytomedicine 19 (8-9): 819–24, doi:10.1016/j.phymed.2012.04.002, PMID 22571976
De Petrocellis L, Ligresti A., Moriello A.S., Iappelli M., Verde R., Stott C.G., Cristino L., Orlando P., and Di Marzo V. (2013-01-01), "Non-THC cannabinoids inhibit prostate carcinoma growth in vitro and in vivo: pro-apoptotic effects and underlying mechanisms", British Journal of Pharmacology 168 (1): 79–102, doi:10.1111/j.1476-5381.2012.02027.x, PMC 357000
Jung J, Meyer MR, Maurer HH, Neusüss C, Weinmann W, Auwärter V. (Oct 2009), "Studies on the metabolism of the Delta-9-tetrahydrocannabinol precursor delta-9-tetrahydrocannabinolic acid A (Delta9-THCA-A) in rat using LC-MS/MS, LC-QTOF MS and GC-MS techniques", Journal of Mass Spectrometry 44 (10): 1423–33, doi:10.1002/jms.1624, PMID 19728318
Hazekamp A, Bastola K, Rashidi H, Bender J, Verpoorte R. (2007-07-15), "Cannabis tea revisited: a systematic evaluation of the cannabinoid composition of cannabis tea", Journal of Ethnopharmacology 113 (1): 85–90, doi:10.1016/j.jep.2007.05.019, PMID 17604926
Radünz L, Westphal F, Maser E, Rochholz G. (2012-02-10), "THCVA-A – a new additional marker for illegal cannabis consumption", Forensic Science International 215 (1-3): 171–4, doi:10.1016/j.forsciint.2011.03.001, PMID 21454026
§1308.11 Schedule I.
The article originally published at ThePotLab.com in 2014